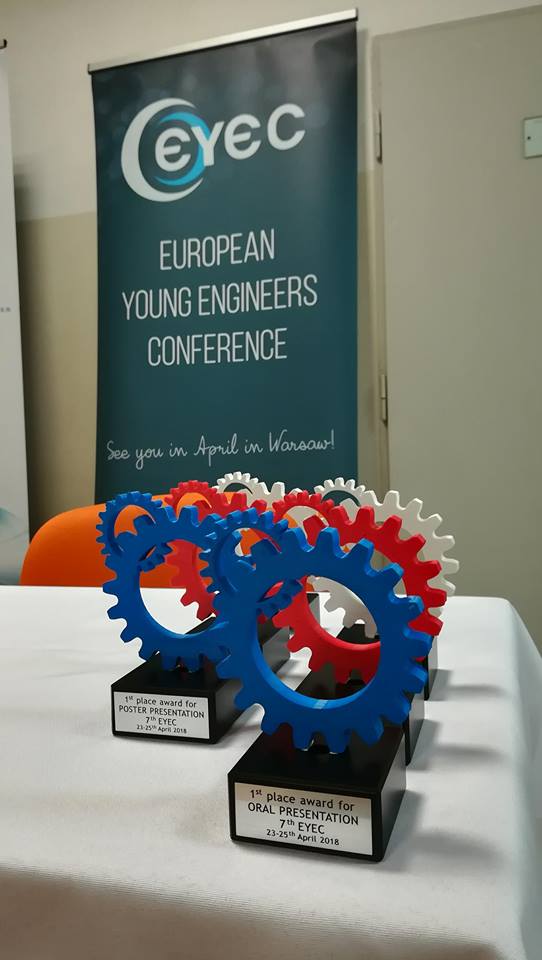 We are pleased to announce the winners of the 7th European Young Engineers Conference!
BEST ORAL PRESENTATION:
1st place award for Melinda Pázmándi
2nd place award for Jacek Wojnarowicz
Distinction for Björn Lewandowski
BEST POSTER PRESENTATION:
1st award for Agnieszka Chodara
2nd award for Maciej Bik
Distinction for Paulina Pędziwiatr
Congratulations to all of you!
Thank you all for your participation and hard work. We hope to see you again next year.
Excellent statuettes were made by Koło Naukowe Druku 3D. Thank you very much for your support! Check out another great 3D print models made by them.