The very idea of European Young Engineers Conference arrived in 2011, during a Scientific Club meeting. We were wondering how we can develop our work and provide a new, attractive and easy way for the exchange of knowledge and experience between young people. People, who like us believe that science and engineering are the best ways to develop.

Ever since, we have been working very hard to make the Conference better and better. In order to ensure participants an even higher level of the Conference, in 2015 the Scientific Club of Chemical and Process Engineering established a cooperation with the Young Science Foundation that provides support for the organization of the event. Our goal is to create a possibility for young scientists to present their work to the broad public. After previous editions, we can say that events like EYEC are still highly desired. For many of the participants, our Conference was the first step towards their scientific career. Thanks to EYEC's scope, friendly atmosphere and high level of presented research, we do believe that events like that are the best way to develop one's interpersonal skills as well as to broaden the scientific knowledge.
During EYEC participants present their oral presentations, take part in poster sessions and open discussions about future as well as trends of chemical and process engineering and related fields such as bioprocess engineering, material engineering, environmental protection, nanotechnologies, nanomaterials and so on. Thanks to our Special Guests, participants can associate with specialists and mentors in many sections of engineering.
We simply want you to believe that everything is possible and that there are many people like you and us – with passion for science and engineering.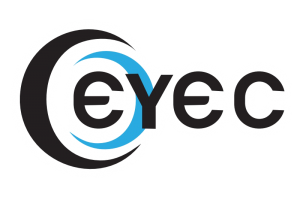 European Young Engineers Conference is intended for students of both Bachelor (BSc) and Master (Msc) degree, as well as PhD candidates.
The official language of the Conference is English.
Goals of the Conference:
to provide everyone a place for exchanging thoughts and ideas

to integrate the community of young scientists by creating an environment where knowledge of different fields could pervade

to enable the participants to present their work and to receive feedback at an early stage of their research
The conference covers following matters:
process engineering

chemical engineering

process equipment

biomedical engineering

nanotechnologies & nanomaterials

bioprocess engineering

environmental protection

material engineering

other engineering disciplines
More detailed information on subjects of the Conference, terms of participation, deadlines and fees can be found on this webpage.