Participants will have 10 minutes for their Oral Presentations (+additional 5 minutes for questions from the audience).

 Card system description
To stick with the schedule, we propose a time managing system. During each presentation the Chairman will use cards to show you how much time you have to finish your speech:
The green card (or sign) means you have 3 minutes left – as you can see, we will use it only for Oral Presentations.

The red card (or sign) means you have 1 minute left and you should try to get to the most important points of your talk – we will use this card in both Oral and Rapid Poster Presentations.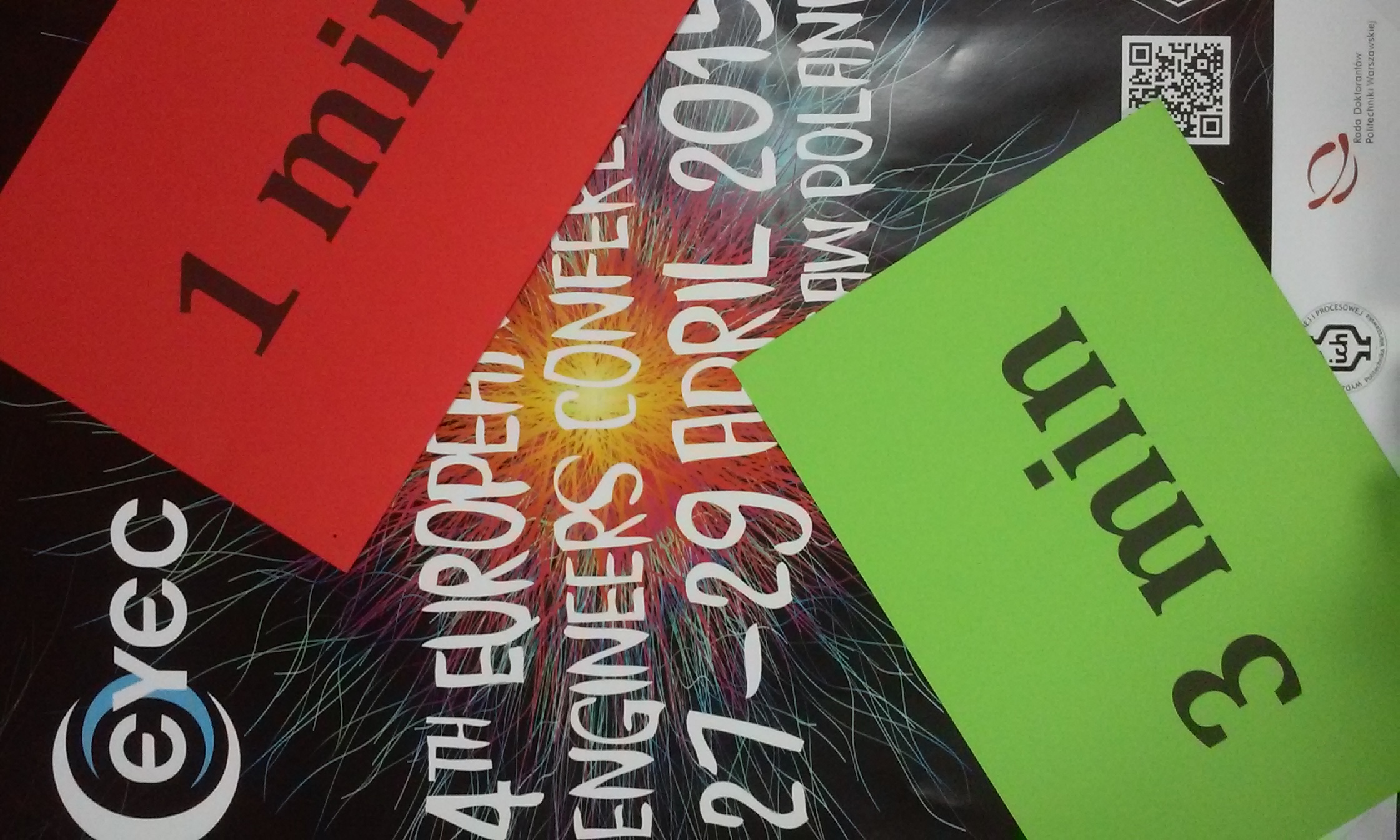 Please remember to look, from time to time, at our Chairman to see how much time is left to the end of your talk.
At the beginning of each day of the Conference the Chairman will give you these instructions again, just as a reminder. See you in April 2019!