Prof. Dr. Dr. h.c. Lorenz Ratke

Professor in Materials Physics at the Technical University of Aachen and retired head of the Aerogels Department of the Institute of Materials Research at the German Aerospace Center (DLR) in Cologne, Germany.
He received his diploma in Physics from the University of Muenster and a PhD in Metal Physics from the University of Aachen. Professor Ratke held positions at the Vereinigte Aluminium Werke Bonn, the Technical University in Clausthal, the Max-Planck-Institute for Metals Research in Stuttgart and visiting positions at the Technical University of Miskolc (Hungary) and the University of Iowa (USA).
He has received the Georg Sachs Award of the German Society of Materials, Acta Metallurgica et Materialia Outstanding Paper Award, Senior Scientist Award of the German Aerospace Center (DLR) and the Silver Medal of the University of Miskolc. Moreover: a honoris causa doctorate degree of the University of Miskolc, the Innovation Award of the City of Cologne, the Bavarian State Innovation Award and the DLR Idea Award.
He has published over 300 papers in the areas of corrosion, powder metallurgy, in-situ composites, polyphase solidification, coarsening and aerogels. His current research activties are devoted to organic and biopolymeric aerogels, their nanostructure formation and properties.
Magda H. Barecka, PhD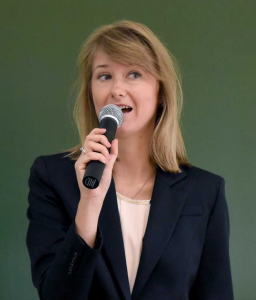 Dr.-Ing. Magda H. Barecka is a chemical engineer with expertise in process intensification, process retrofitting and design. She was the first one to receive the PhD title from both TU Dortmund University and Lodz University of Technology as a joint Diploma.
She is an author of a systematic methodology supporting implementation of intensified technologies in the chemical industry. She is interested in the development and application of novel intensified operations that can overcome current limitations in chemical engineering.
Apart from research related to process simulations, modelling and photochemistry, she actively contributed in several European grants in the field of energy efficiency, sustainability and environmental impact assessment (LCA).
More to announce soon.