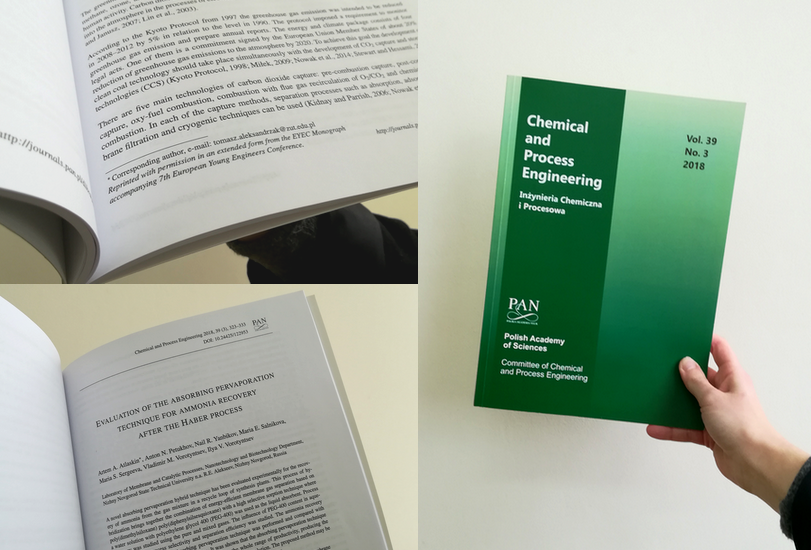 Dear Participants,
In 2019, the 'Chemical and Process Engineering' journal cooperates with our Conference once again. Through this partnership, under your acceptance, the best papers from the event will be sent to the journal's editorial board and will have a chance to be published not only in our Monograph, but also in the mentioned journal. The 8th EYEC Scientific Committee will select a number of abstracts that will be peer-reviewed for potential publication. In case of success of your article to be chosen for the publication, please be aware that it is associated with additional costs of publishing. Slight changes will also be involved to adapt the article to the needs of the journal.
'Chemical and Process Engineering' publishes papers on original and significant experiments and/or mathematical modelling for momentum, heat and mass transfer, which may also be accompanied by chemical/biochemical reactions. The experiments and modelling cover different scales and processes ranging from the molecular phenomena up to production systems. The Journal is a peer-reviewed, quarterly magazine with over 50-year tradition, now aiming at applications in chemical, biochemical and various process industries.
The 'Chemical and Process Engineering' journal is on the A list (15 points) of the Ministry of Science and Higher Education of the Republic of Poland. The impact factor of the journal in 2016 was 0.971.
More information about the journal can be found here.
If you have any more questions regarding the publication, please feel free to contact us by email at: eyec.ichip@pw.edu.pl