Today we would like to present you our first Special Guest of EYEC 2017.
Prof. Tomasz Sosnowski
from the Faculty of Chemical and Process Engineering at Warsaw University of Technology.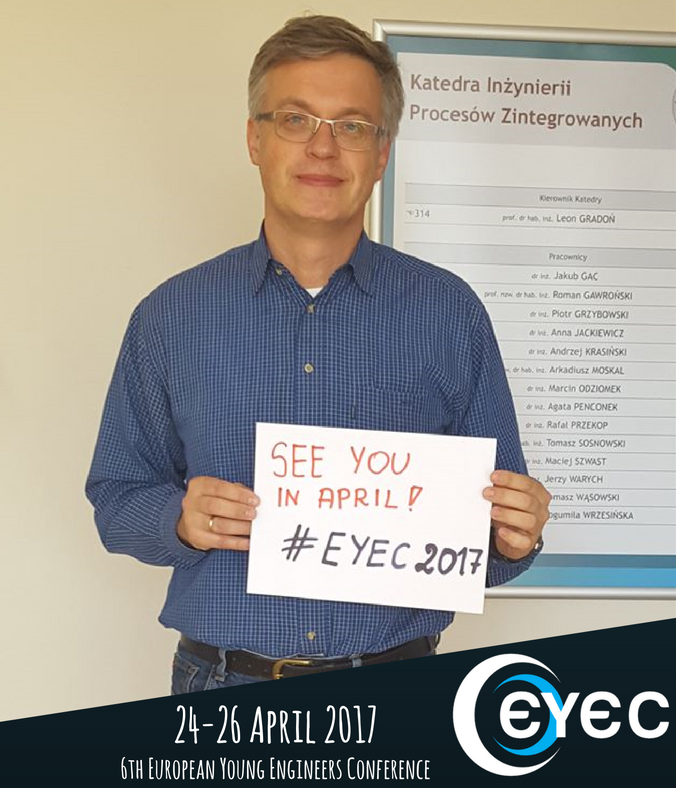 His main field of scientific activity are problems of chemical engineering applications in biomedicine.
Professor is always eager to help our Scientific Club and supported previous editions of EYEC. He provided help in numerous ways – from organising most basic things to being a Chairman of the Scientific Commission of EYEC2016.
Find out more about our Special Guests here.
See you in April!