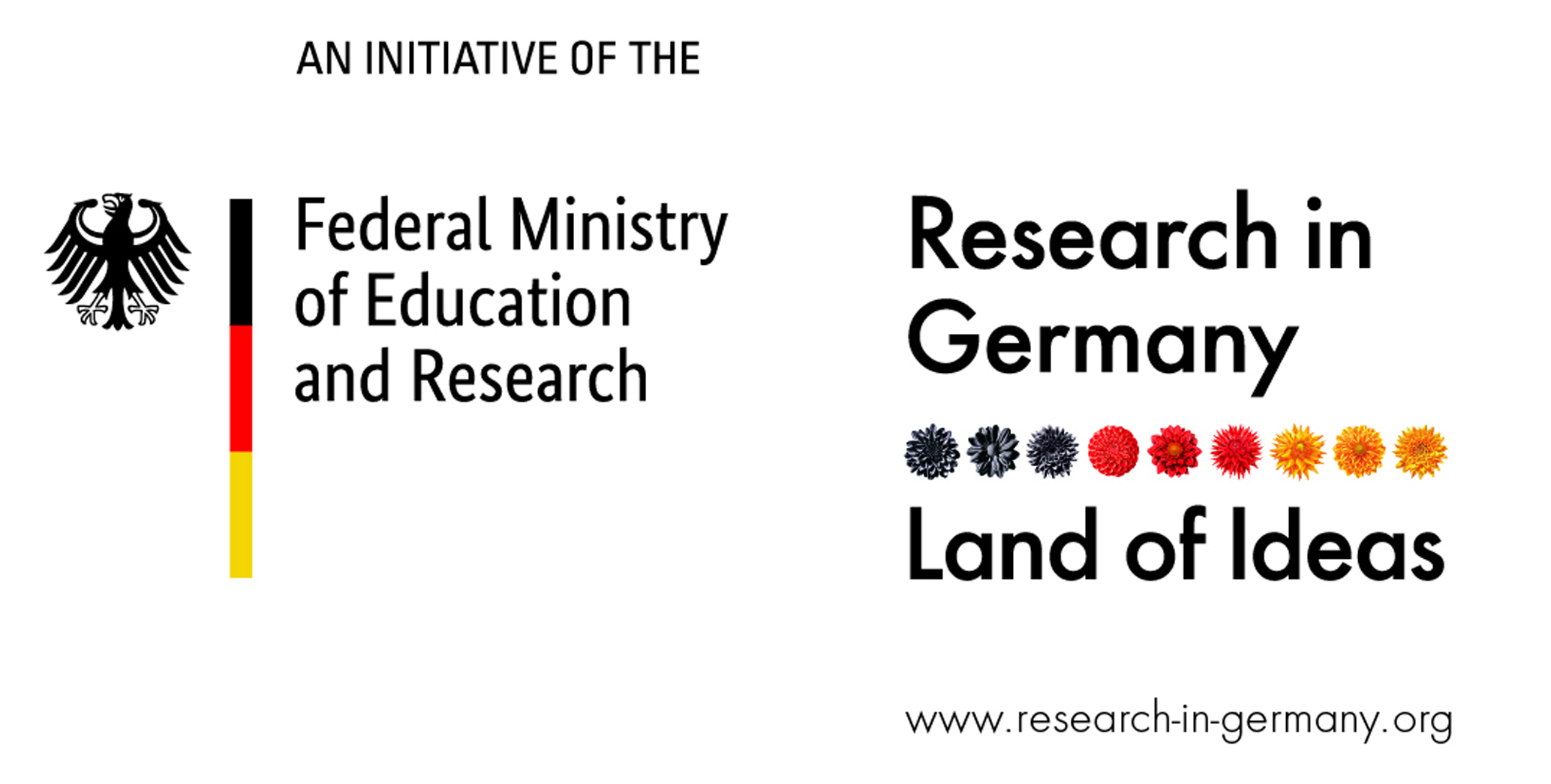 We are delighted to announce Research in Germany as a Silver Partner of this year's EYEC edition. 'Research in Germany' is an international research marketing campaign, funded by the German Federal Ministry of Education and Research (BMBF), which seeks to strengthen and expand R&D collaboration between Germany and international partners. The organisations involved in the campaign, e.g. the German Academic Exchange Service (DAAD), the German Research Foundation (DFG), the Fraunhofer-Gesellschaft and the BMBF International Bureau, organise joint communication activities and events which present German innovation and research in key international markets.
'Research in Germany' provides practical information to help foreign scientists and researchers earn a PhD in Germany, collaborate with German research organisations or complete a research stay in Germany. In addition to operating the central information platform www.research-in-germany.org and publishing information material, 'Research in Germany' organises events around the world to inform academics about the German research sector and career opportunities. You can meet them at fairs, workshops and conferences worldwide.
The campaign provides with an overview of the German research sector and funding system, as well as comprehensive information on funding opportunities for research stays and cooperation in education and research. If you're looking for a suitable programme to earn a PhD or conduct research in Germany, they would be delighted to show you the opportunities available in Germany, ex. career opportunities in research institutes and industry, attractive funding programmes, practical tips for your research stay and much more. To get more information please visit the website.