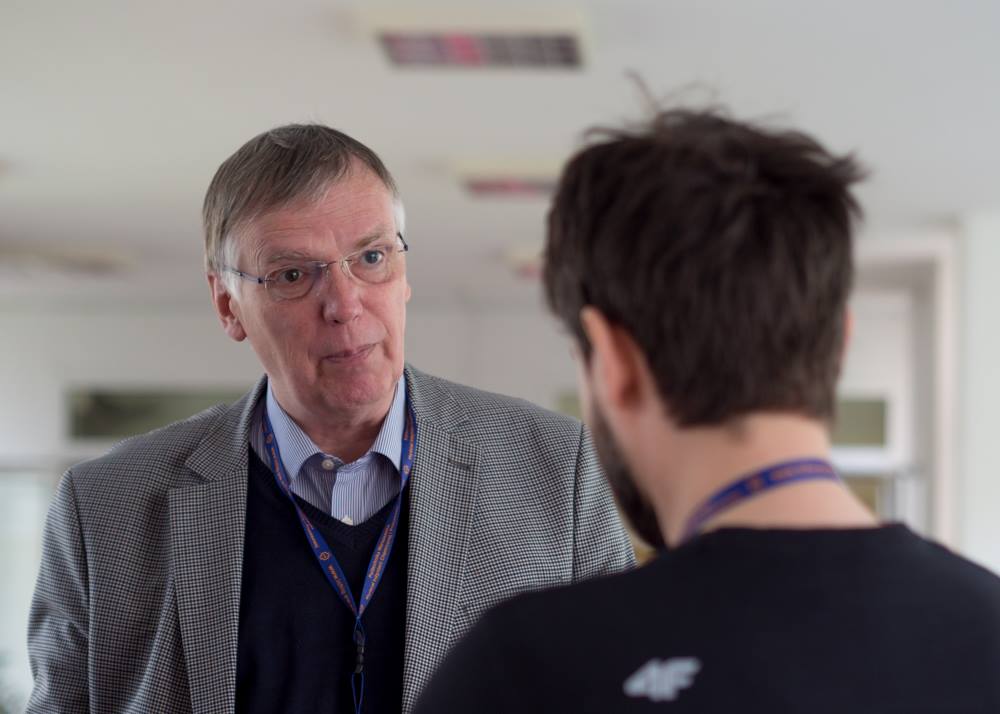 We have a real privilege to announce the Honorary Guest of the 8th EYEC edition – Prof. Jörg Vienken from Germany, who will attend this year's edition for the third time in the whole EYEC history.
Prof. Jörg Vienken graduated in Chemical Engineering at the Technical University of Darmstadt and received a Doctoral Degree in Biophysics and Bioengineering from the Technical University of Aachen, both in Germany. He was then appointed the position of an Associate Professor at the Institute for Biotechnology of the University of Würzburg, Germany.
In 1985 he switched to the medical device industry and worked for 11 years at AKZO NOBEL Membrana in Wuppertal as a Director for Clinical Research and Science Services, followed by a position as a Vice President BioSciences in Fresenius Medical Care in Bad Homburg, Germany which he held until his retirement in 2013. Then he served as one of the Nephro-Solutions AG Board Members in Hamburg. Since 2016 he works as a Freelance Advisor for the Medical Device Industry.
He has been awarded the Emil-Bücherl Award for the life-time achievement in the realm of Artificial Organs from the European Society for Artificial Organs (ESAO) and is a distinguished fellow of ERA-EDTA, the European Dialysis and Transplantation Association.
Prof. Jörg Vienken is a Past President of the International Federation of Artificial Organs (IFAO, representing the umbrella organisation of the continental societies from Europe (ESAO), the USA (ASAIO) and Japan (JSAO)). He was a long lasting Board member of the European Society for Artificial Organs (ESAO) and served as its secretary treasurer between 1998 and 2006. He is also a Past President of the Association of German Biotech Companies (VBU- DECHEMA).
Prof. Jörg Vienken still teaches Biomaterials and Artificial Organs at several German and European Universities. He has published more than 300 scientific publications and book chapters as well as 8 own books.
Find out more about our Special Guests here.