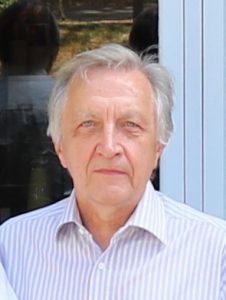 Today we can finally announce our first Special Guest of EYEC 2019 – Prof. Dr. Dr. h. c. Lorenz Ratke from Technical University of Aachen and the Institute of Materials Research at the German Aerospace Center (DLR) in Cologne, Germany.
He received his diploma in Physics from the University of Muenster, a PhD in Metal Physics from the University of Aachen and then a honoris causa doctorate degree from the University of Miskolc, Hungary. He was awarded the Georg Sachs Award of the German Society of Materials, the Bavarian State Innovation Award, the German Space Center (DLR) Idea Award and many more.
He has published over 300 papers in the areas of corrosion, powder metallurgy, in-situ composites, polyphase solidification, coarsening and aerogels. His current research activties are devoted to organic and biopolymeric aerogels, their nanostructure formation and properties.
Find out more about our Special Guests here.