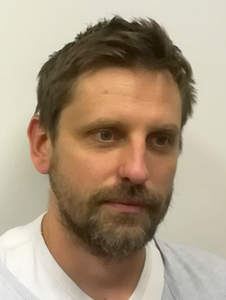 Today we'd like to present to you the next member of this year's EYEC Scientific Commission – Dr Zoltan Kovács, an Associate Professor at the Department of Food Engineering, Szent István University (Hungary).
Dr Kovács received his MSc degree in Food Engineering in 2003 from the Szent István University. In 2008 he obtained his PhD degree in Chemical Engineering from the Institute of Process Engineering at the Johannes Kepler Universitaet Linz (Austria).
Prior to his current position, he had worked as a Senior Scientist for 5 years at the Institute of Bioprocess Engineering and Pharmaceutical Technology of the University of Applied Sciences Mittelhessen, Giessen (Germany). In 2013 he obtained the Marie Curie Career Integration Grant that allowed him – after 10 years of international experience spent abroad – to return to his home country and to establish his own research group.
During his scientific career, he has received distinctions from the European Membrane Society, the Association of German Engineers as well as has recently been awarded the Bolyai Research Fellowship by the Hungarian Academy of Sciences. He has participated and is responsible for many out-of-campus projects with industrial partners regarding bioprocess design and membrane technology development.
Find out more about the Members of the Scientific Commission here.